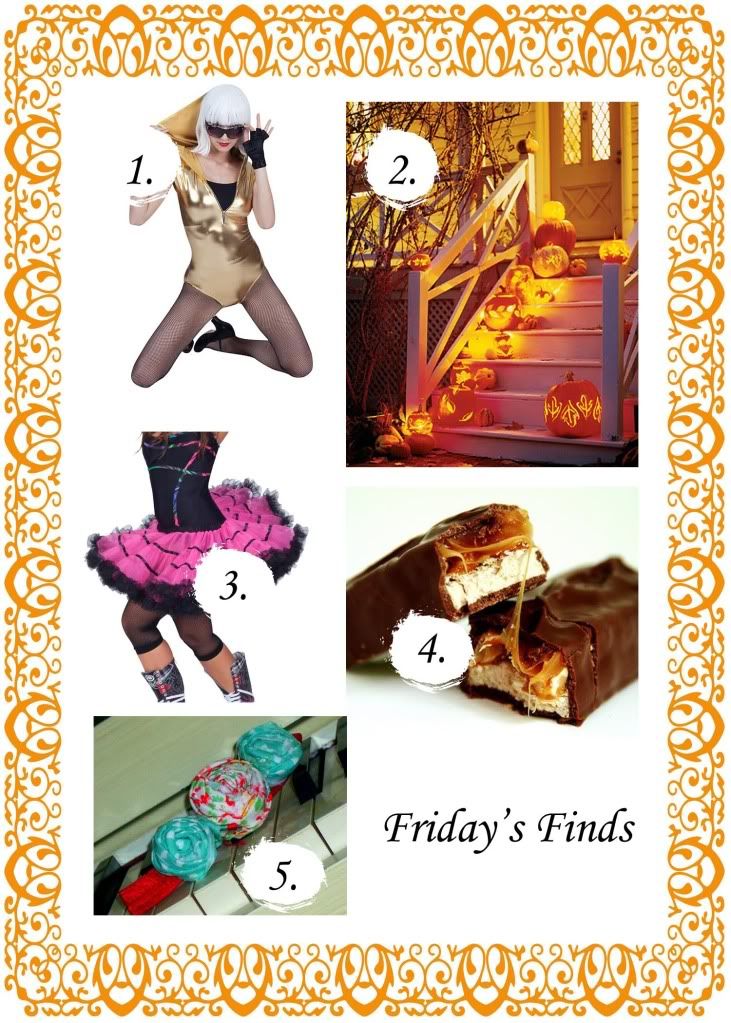 1. Discount Dance carries amazing costumes, including this Lady Gaga leotard.
2. Martha Stewart shows you how to make these gorgeous leaf pumpkins.
3. Get this awesome tutu on Discount Dance Supply.
4. The Official Snickers Website. Why? Just Because.
5. Did you enter the No Tricks - Just Treats Giveaway?