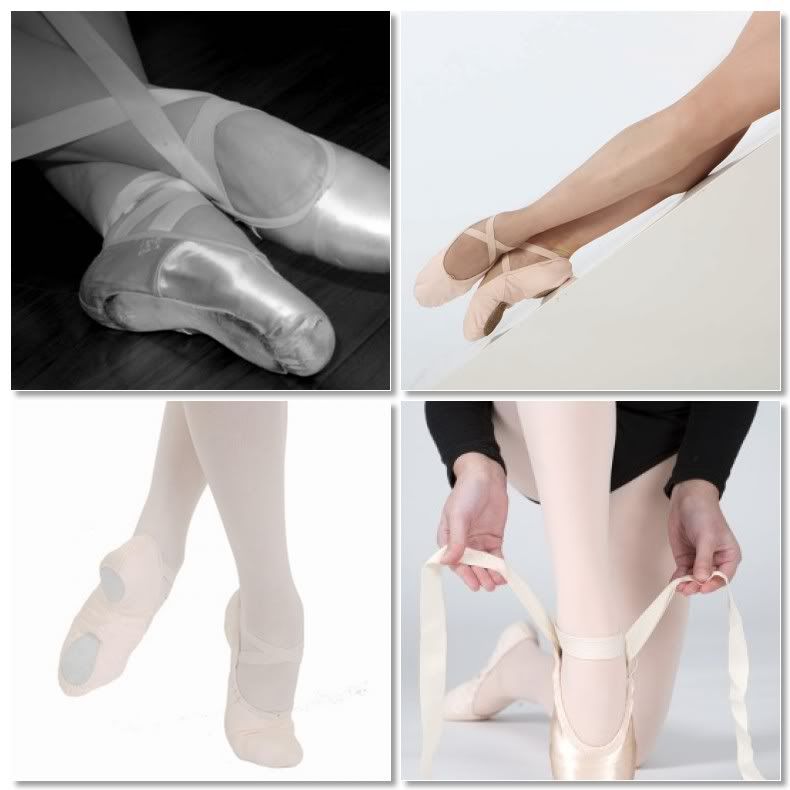 Having properly fitting ballet shoes is VERY important in a ballerina's life. To make sure that you have correct shoes at all times, check your shoes frequently, about every 2 weeks. If you notice your shoes becoming a tad bit painful, start saving money for a new pair, or alert your parents.
Remember, ballet shoes are meant to be snug, so follow these simple steps to find out whether your ballet shoes are KEEP or TOSS.
Before testing, put your shoes on.
Step 1. Walk across the room. Do a couple pirouettes, releves, whatever gets your feet moving. Do you feel an uncomfortable pressure on your HEEL? Is there a red mark?
Yes: TOSS No: KEEP
Step 2: Pointe your foot. Do you feel the tip of your shoes pulling on your toes?
Yes: TOSS No KEEP
Step 3: Do 32 changement. Do you find yourself tripping (a tiny bit) over your toes?
Yes: TOSS (get a snugger fit) No: KEEP
Step 4: Do you have more than 1 BIG hole in your shoe?
Yes: TOSS No: KEEP
Step 5: After doing all of this, do the sides (next to the nails) of your big toes hurt?
Yes: TOSS No: KEEP
Mostly Yes:
It's time for those shoes to go. Ask your dance teacher for advice on what kind works for you.
Mostly No:
You can hold onto those puppies for a little while longer! Check 'em again in 2 weeks!