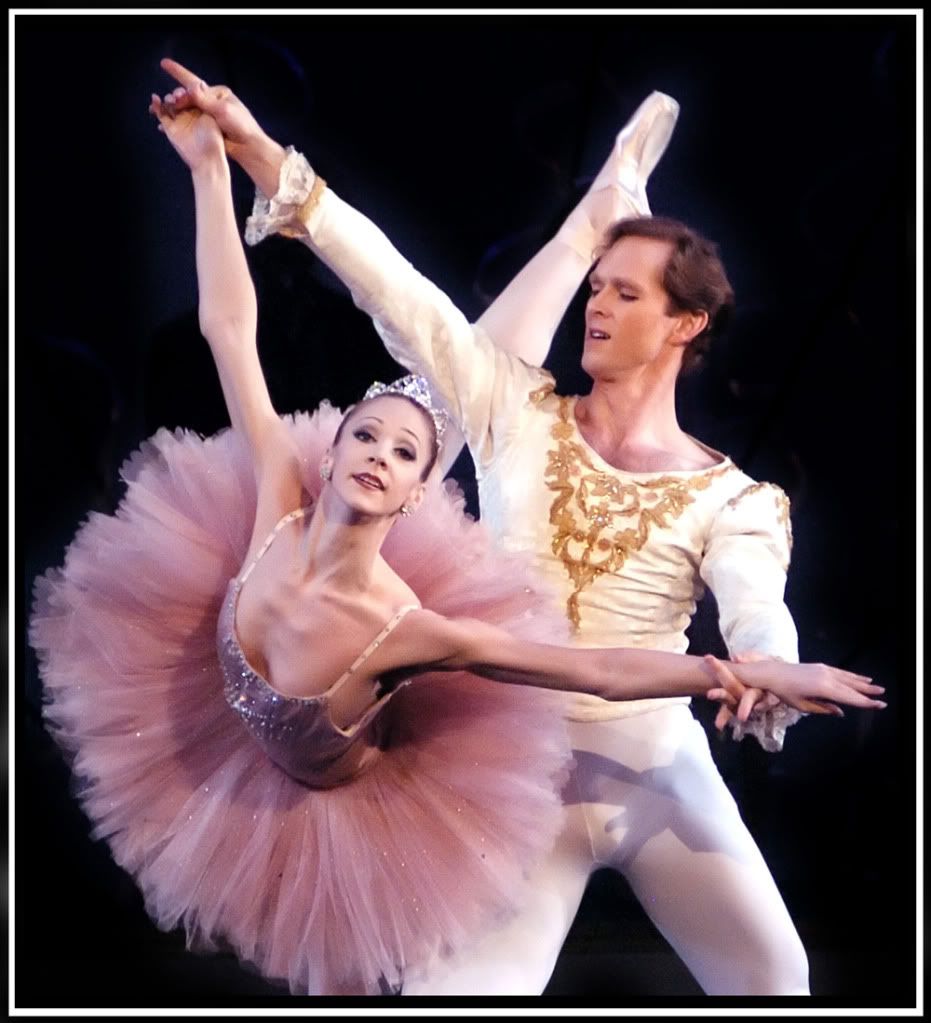 This is a beautiful ballet about a girl named Clara. She receives a gift from her Godfather Drosselmeyer. A life-size nutcracker doll that dances. Her brother, Fritz, rudely grabs the doll and breaks its arm. But Drosselmeyer quickly fixes it with a handkerchief. Clara falls asleep by the Christmas tree with the Nutcracker in her arms.
When the clock strikes midnight, Clara shrinks and watches the tree tower above her. Lead by the Mouse King, and army of mice appear and begin battling the toys under the tree. The Nutcracker and his toy army fight hard, but they are no match for the Mouse King. When all hope seems lost, Clara throws her shoes at the Mouse King's head. The mice army carries his lifeless body away quickly.
The Nutcracker turns into a Prince and carries Clara to a magical winter forest, where they are welcomed by dancing snowflakes. They then travel to the Land of Sweets, where they are greeted by the Sugar Plum Fairy. She presents to them numerous dances.
The Spanish Dance
The Arabian Dance
The Russian Dance
The Chinese Dance
The Mirliton Dance
The Waltz of the Flowers
In the finale, The Sugar Plum Fairy Dances with the Cavalier in a beautiful Pas de Deux.
In the end, Clara wakes up, and finds herself next to the Nutcracker under the Christmas tree