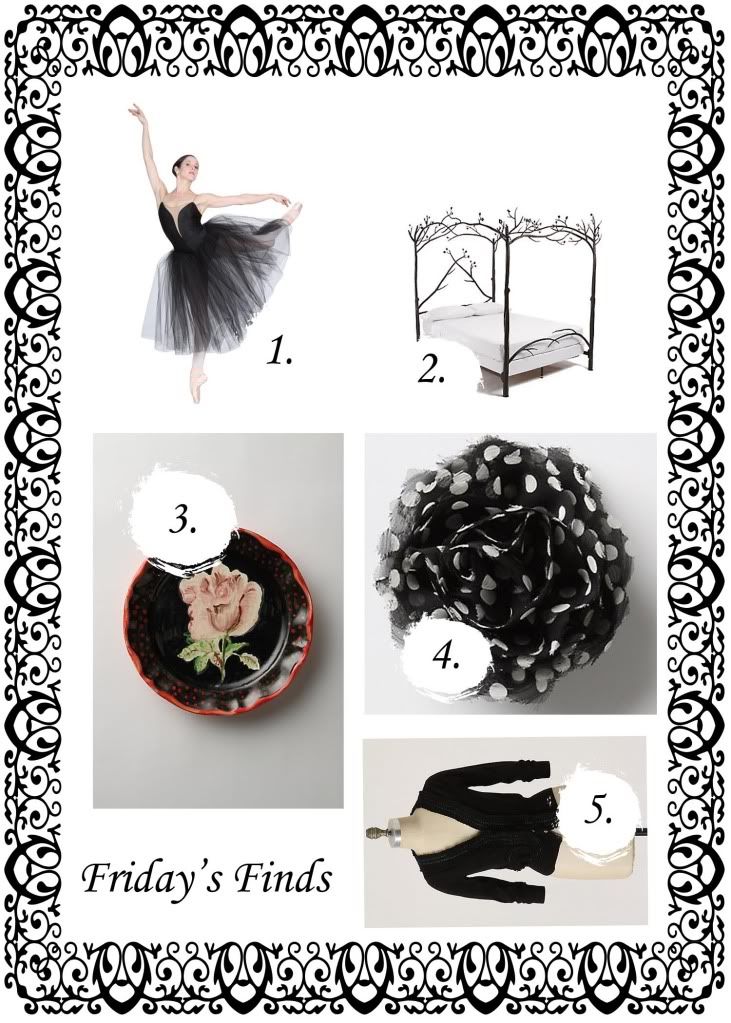 Black Beauties

1. Check out this gorgeous tutu
2. How would you like to come home to this bed after class?
3. How about this beautiful plate to keep pins and hairnets in?
4. Sport this awesome clip to class.
5. Wear this sweater to class when it gets chilly.