Whadya know? I did put a thoughtful (husky) post in for tonight? How generous of me!!
I got Photoshop working sooner, so I made one (three) of my color palettes that I used to make forever ago!! This time, they actually are for something. Not just random pics.
I was browsing
Pinterest
(my all-time favorite thing to do now that I made an account this afternoon), and I made a board of a bunch of stuff I would like in my dream home. Now, I have one of
these
, so I will be printing out pictures and sticking them in it.
Here is the first collage:
Top left-hand corner: Loving the fabric mini-curtain! I would use some
Cath Kidston Fabric
. I love the map, which gave me the idea of combining the laundry room and school room (I am going to homeschool). I can do laundry while I teach the kiddos! Perfect!
Lower left-hand corner: So cute! I love this!!!
Lower right-hand corner: This is just too cool. I thing I would wait to make this until my kids were older (5-10) and I would put their favorite books on the steps.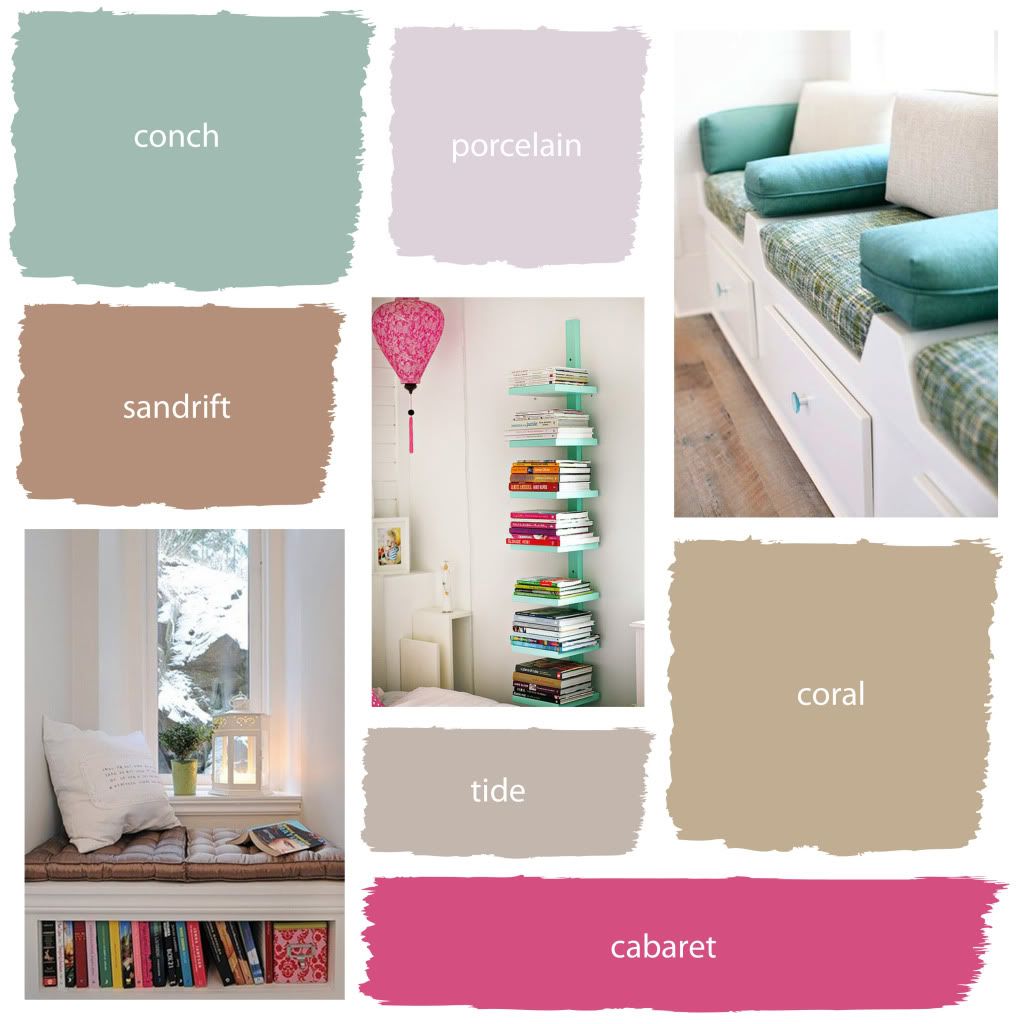 Lower left-hand corner: Can you tell I'm in love with window seats? I just love the magical feel! I would stock the bottom shelf with vintage books of all sorts, like
this
one.
Center: Why did I never think of organizing books by color? It looks so shabby, yet elegant.
Upper right-hand corner: More window seats...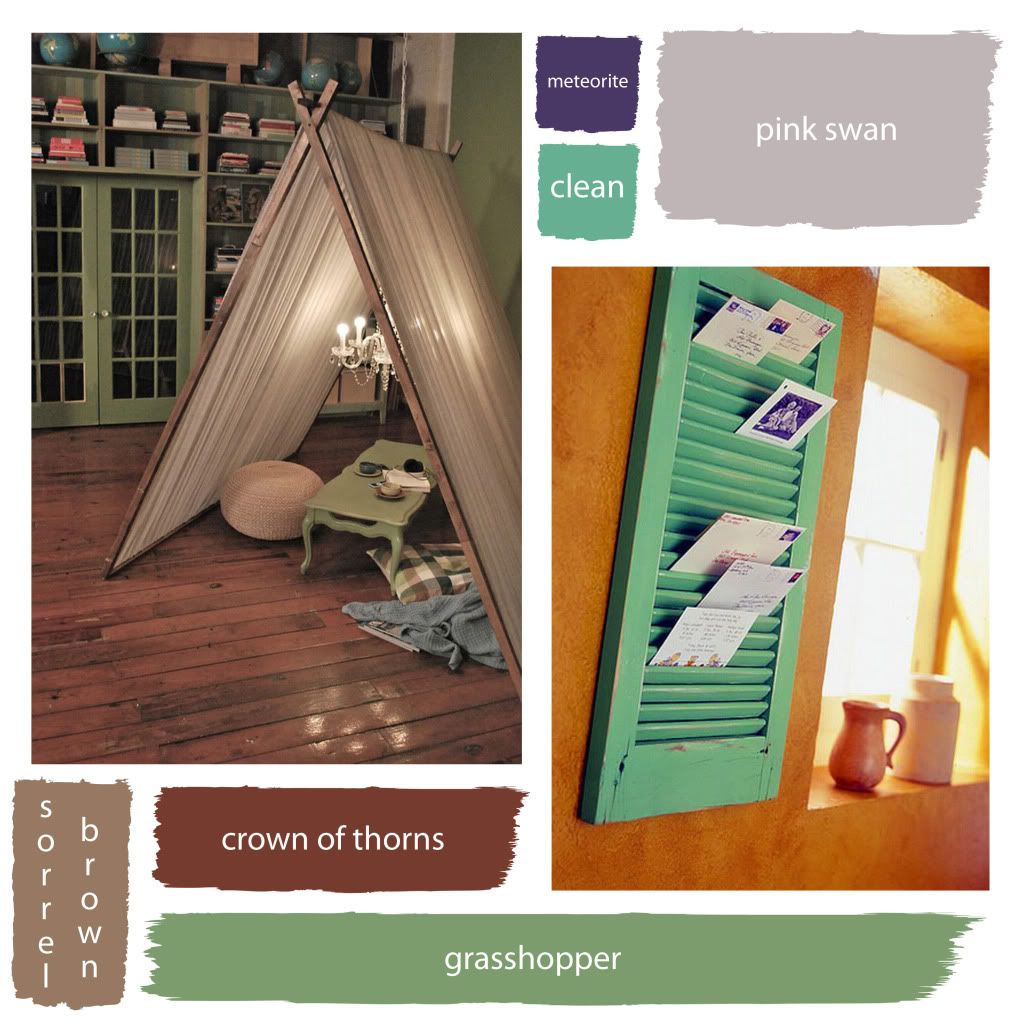 Left: Oh yes! I would have loved to do my schoolwork in a tent! Plus- no bug bites! I love the precious chandelier!
Right: This is a great idea! It would fit perfectly in the laundry room! Plus, un-dealt with mail can haunt me forever until I deal with it.
I hope you enjoyed my fantasy dream room as much as I did!!